This is the Directory of Affiliate Organisations
Prime Affiliate Organisations
About DNV GL
Driven by our purpose of safeguarding life, property and the environment, DNV GL enables organizations to advance the safety and sustainability of their business. Operating in more than 100 countries, our 16,000 professionals are dedicated to helping our customers in the maritime, oil & gas, energy and other industries to make the world safer, smarter and greener.
In the oil and gas industry
DNV GL is the leading technical advisor to the global oil and gas industry. We provide consistent, integrated services within technical and marine assurance and advisory, risk management and offshore classification, to enable safe, reliable and enhanced performance in projects and operations. Together with our partners, we drive the industry forward by developing best practices and standards. Our people combine industry expertise, multi-disciplinary skills and innovation to solve complex challenges for our customers.
Contact: Dr Brian Bain, DNV GL, No.1 The Exchange, 62 Market Street, Aberdeen, AB11 5PJ. Tel. 020 381 64185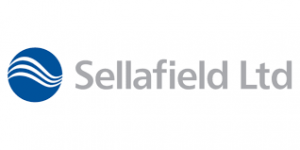 About Sellafield Ltd
Sellafield is a nuclear fuel reprocessing and nuclear decommissioning site, close to the village of Seascale on the coast of the Irish Sea in Cumbria, England.
Contact: Mr Andy Buchan, B113, Sellafield, Cumbria CA20 1PG
Affiliate Logo
Affiliate Name
Affiliate Company Address
AACE
Contact: Mr Ron Ousby, Bristol & Bath Science Park, Dirac Crescent, Emersons Green, Bristol, BS16 7FR
Abbott Risk Consulting Ltd
Contact: Mr Andrew Hopkinson, Manchester Business Park, 3000 Aviator Way, Manchester, M22 5TG
Altran UK
Contact: Mr Paul Whitefield, 22 St Lawrence Street, Southgate, Bath BA1 1AN
ARCADIS
Contact: Mr Alec Bounds, Principal, ARCADIS, St Bees Suite, The Innovation Centre, Westlakes Science and Technology Park, Moor Row, Cumbria CA24 3TP Tel: 01946 693189
Atkins Limited
Contact: Mr Richard Gough, The Hub, 500 Park Avenue, Aztec West, Almondsbury, Bristol BS32 4RZ
BMT
Contact: Mr Chris Ross, 1st Floor, Berkley House, The Square, Lower Bristol Road, Bath, BA2 3BH
CRA Risk Analysis
Contact: Mr Jasbir Sidhu Singh, Wesley House Bull Hill, Leatherhead, Surrey KT22 7AH
Engineering Safety Consultants Ltd
Contact: Mr Simon Burwood. Engineering Safety Consultants Ltd
Tuition House
27-37 St George's Road
Wimbledon
London
SW19 4EU
Phone: +44 (0) 208 542 2807
Frazer-Nash Consultancy
Contact: Mr Paul Hogan, 1 Lower Lamb Street,
Bristol,
BS1 5UD
Tel: +44 (0)117 922 624
Health and Safety Laboratory
Contact: Mr Jeremy Potter, HSL, Buxton, Derbyshire SK17 9JN Tel: 01298 218812
Interactive Technical Solutions Ltd
Contact: Mr Iain Birchall, Interactive Solutions Ltd, 2 York Place, Knaresborough, North Yorkshire HG5 0AA Tel: 01423 860 373
Lloyd's Register
Contact: Mr Ian Thomas, Lloyd's Register Consulting - Energy Limited, Denburn House, 25 Union Terrace, Aberdeen, AB10 1NN
MMI Engineering
Contact: Mr Dave Sanderson, The Brew House, Wilderspool Park, Greenall's Avenue, Warrington WA4 6HL
Orano Projects
Contact: Ms Phillipa Uttley, 305 Bridgewater Place, Birchood, Warrinton, WA3 6XF 1RA
Tel: 01235 555 755

Poyry Energy Ltd
Contact: Mrs Estelle Walker, 100 Station Road, West Sussex, Horsham RH13 5UZ Tel: 01925 827757
QinetiQ Ltd
Contact: Mr Mike Shilling 17 Aquila Way, Langtoft, Peterborough PE6 9NN Tel- 07826 952 977
Risktec
Contact: Ms Emma Woodward, Wilderspool Park, Greenall's Avenue, Warrington, Cheshire WA4 6HL Tel: 01925 611200
RSSB
Contact: The Helicon, 1 South Place, London EC2M 2RB
TAQA Bratani Limited
Contact: Dr Dave Holland, Prospect Road, Westhill, Aberdeenshire AB32 6FE
Conekt (part of the ZF Group)
Contact: Mr Ben Bradshaw (Safety), Martin Harvey (Reliability), Technical Centre, Stratford Road, Solihull B90 4GW Tel 0121 627 4242
University of Huddersfield
Contact; Mr Julian Stow, The Institute of Railway Research, University of Huddersfield, Queensgate, Huddersfield HD1 3DH Tel: 01484 473021
Wilde Analysis Ltd
Contact: Mr Graham Morley, Whitworth House, 28 Charles Street, Stockport SK1 3JR
WSP
Contact: Mr Steve Dennis, 70 Chancery Lane, London, WC2A 1AF
020 7314 5000

3T Safety Consultants
Contact: Mr Ben Belcher, Suite 416B, Chadwick House, Birchwood Park, Warrington WA3 6AE