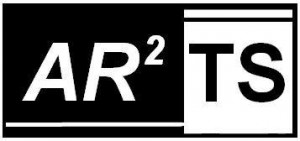 The 22nd Advances in Risk and Reliability Technology Symposium will take place at Friends House in London on 29th June 2017.
The 22nd AR2TS 2017 will be an international forum for presenting and discussing recent advances made in the general area of reliability, risk, availability and maintainability on the theme of 'New and Innovative developments in Reliability and Risk'. We welcome presentations and posters from established research, ongoing research and practical industry applications. Joint academic and industry presentations will be particularly welcomed. The presentations can be up to 30 minutes or shorter 15 minutes depending on the scope of the subject matter.
Call for Presentations
In a departure for the previous three-day format for this event, 22nd AR2TS will be one day in London with an opportunity to hear about all that is new in reliability and risk and to network with like-minded professionals. We are seeking submissions of:
30 minute presentations
15 minute presentations
Posters
Please send abstracts of up to 500 words in the first instance to info@sars.org.uk
There will be no need to prepare a paper to support the presentations but where a paper is provided and accepted there will be the opportunity to publish them in a special AR2TS issue of the Safety and Reliability Journal. All presentations will be published on the members area of the SaRS website and there will also be a prize for the best poster.
The deadline for submissions of abstracts is 31st March 2017. Final presentation deadline is 30th May 2017.
Bookings will open on 1st March 2017