T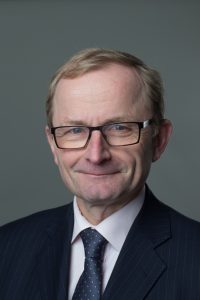 he Safety and Reliability Society is pleased to announce that the new Society Chair is Colin Dennis.
Colin retired from being Technical Director at RSSB in October 2015 after 35 years' experience in Safety and Reliability Engineering. He is a Fellow of both SaRS and the IMechE and has a degree in Energy Technology, from Aston University.
During his career in industry and consultancy he was involved in the development and application of safety and reliability analysis techniques, including large risk models, in the nuclear, railway and other industries.
He has been a keen supporter of SaRS activities since the early 90's and is currently chairman of the London Branch of SaRS.
I am sure you will join us in welcoming Colin and wishing him a productive term as Chair of the Society.