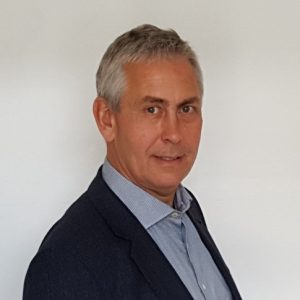 Dr Andy Painting has been co-opted to Chair the Education, Standards and Professional Development Committee of the Safety and Reliability Society.
He spent 23 years in the Royal Navy as a submarine Ordnance Artificer; during which time, he was awarded a BSc (Hons) in Mechatronics and Artificial Intelligence from the Open University. In 2005, he joined Fleet Support Limited (FSL) as a Safety Engineer and as FSL became BVT and finally BAE Systems, he rose to a senior position leading a team of Safety Engineers. In 2008, he completed an MSc relating to Engineering Governance and was awarded CEng by the Safety and Reliability Society (SaRS). In 2010, Andrew became the Chief Engineer for Portsmouth Naval Base, accountable as the Design Authority and Technical Authority for all work undertaken on the infrastructure and work on ships in refit and alongside. He was awarded a PhD for his thesis 'An Intelligent Monitoring System to Predict Catastrophic Incidents' in 2014. In 2016, he left BAE Systems to set up his own Engineering consultancy, 'Attis Engineering Solutions Ltd' and is now working with the MoD and industry, as well as retaining strong links with the University of Portsmouth.
Dr Painting also joins SaRS National Council.