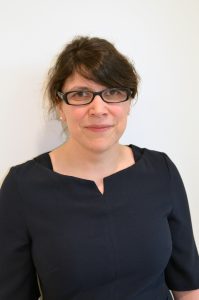 The Safety and Reliability Society is pleased to announce that its new Chair-Elect is Dr Emma Taylor.
Emma has an honours degree in Physics from Oxford University, Masters degrees from the University of Aberdeen and UCL, and a PhD in Physics from the University of Kent. She is a Fellow of both the Institution of Mechanical Engineers and the Safety and Reliability Society, and a member of the Institute of Physics and the Royal Aeronautical Society. She works for the UK rail industry's expert body, RSSB (formerly Railway Safety and Standards Board), which provides leadership in understanding risk and setting standards, managing research and innovation, and facilitates collaboration across GB rail. As a Lead System Safety Engineer, she is responsible for providing expert risk assessment and safety engineering.
She has over 20 years' experience in safety, reliability and systems engineering across the space, oil and gas, and transport sectors. During her wide-ranging career, she has led research in spacecraft design and operations for Astrium (now Airbus Defence and Space), the European Space Agency, and worked as an expert risk consultant for SaRS Affiliate MMI Engineering and SaRS North of Scotland sponsor Safetec. In April 2017, she was nominated for the UKRIA Rail Safety Person of the Year, and was part of the RSSB team shortlisted by UKRIA for their development of an industry-wide safety data system the year before that.  She received the Safety and Reliability Society prize in 2010 for her research at the University of Aberdeen.
As Chair-Elect, she will strengthen her support for all SaRS Branches, using her extensive experience with social media, mentoring and online resources to build a strong community that meets face-to-face and online. She says: "By working together and sharing our expert knowledge, I believe we can go on developing safety and reliability, while nurturing the next generation of specialists." Emma will take over the Chair in 2019, becoming only the fourth woman to hold the post in the society's 38-year history.