Dr Emma Taylor becomes Chair of Safety and Reliability Society for 2019
by sars on Wednesday, 28th November 2018 at 2:39pm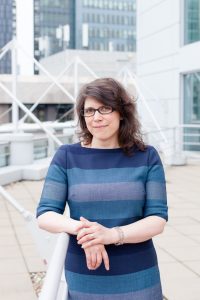 Dr. Emma Taylor is the Safety and Reliability Society's (SaRS) newly elected Chair for 2019. A member of SaRS Council since 2015, and a Lead Systems Safety Engineer at the Rail Safety and Standards Board (RSSB), Emma has played a key role in increasing the understanding of safety and reliability (S&R) across aviation, rail, road, defence, nuclear, oil and gas (O&G).
"It's an honour to have this opportunity to represent safety and reliability (S&R) professionals across a wide range of industries and disciplines. I'm looking forward to promoting widely what we do and encouraging and supporting the next generation of professionals to grow our society for the future."
Emma was named one of the Telegraph Top 50 Women in Engineering in recognition of her career achievements in the aerospace, oil and gas and rail sectors. A member of the Women's Engineering Society and a WISE Campaign Woman in Industry and RailStaff Rail Safety Person of the Year finalist, she is passionate about the power of mentoring in developing skills, competencies and career paths for all S&R professionals.