Engineering Safety Consultants Limited (ESC) are welcomed as a SaRS Affiliate Organisation
by sars on Monday, 21st May 2018 at 2:08pm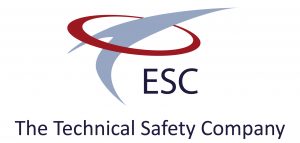 The Safety and Reliability Society welcomes Engineering Safety Consultants Limited (ESC) as an Affiliate Organisation.
Engineering Safety Consultants (ESC – www.esc.uk.net) is a global engineering consultancy, offering services and solutions in all aspects of Functional Safety Management (FSM) (IEC 61508 / IEC 61511 lifecycle compliance, FSM, Hazard and Operability (HAZOP) studies, Hazard Identification (HAZID) studies, SIL Determination, Layer of Protection Analysis (LOPA), SIL Verification etc.) as well as Quantitative Risk Assessment (QRA) and Risk Management using BowTie Analysis services.
ESC's primary function is supporting clients in the Functional Safety aspects of the oil and gas, petrochemical, utilities (including renewable energy), military and manufacturing industries. ESC enables the owners, designers and operators of the above industries to plan and manage their assets and projects more safely and successfully, through the provision of advanced technologies and systems solutions.
ESC was founded by the directors who have held senior management positions in the safety-critical and high availability automation systems business where functional safety was of paramount importance. They have many years of experience including highly relevant expertise in oil, gas, water and the power generation industries.
ESC has also procured the services of industry-renowned consultants, all of whom are internationally recognised. They actively participate in professional institutions and government safety committees relating to programmable electronic safety systems. In addition, they are members of international expert working groups for IEC 61508 – general functional safety standard for electrical/electronic based safety systems, IEC 61511 – process industry standard specific of IEC 61508 and iGasE programmable safety systems.
ESC Consultants are multi-disciplined professionals who have worldwide experience in the process and manufacturing industries in over 40 countries.
Functional Safety Training
ESC provide a series of functional safety training programmes and seminars that bring valuable knowledge to our customers and provide up-to-date information on issues relevant to functional safety and associated fields.
ESC is also an approved course provider for Safety Instrumented Systems training of the TÜV Rheinland Functional Safety Training Program, where Successful candidates are awarded the prestigious FS Engineer (TÜV Rheinland) title.
Functional Safety Software
ProSET® – Process Safety Evaluation Toolset (www.ProSET.co.uk) combines a family of modules allowing the user to complete risk assessment activities part of the Functional Safety Lifecycle, as required by international standards such as IEC 61508 and IEC 61511.
ProSET® includes:
PHA Comp: TheProcess Hazard Analysis Compliance Tool for use in PHA studies such as Hazard and Operability (HAZOP) studies
SIL Comp®: TheSIL Compliance Software Tool for SIL Determination, SIL Verification and Safety Requirement Specification (SRS)
DATA Comp: The Operations & Maintenance data collection and evaluation Module

Warning: Use of undefined constant php - assumed 'php' (this will throw an Error in a future version of PHP) in /home/sites/sars.org.uk/public_html/sars/wp-content/themes/sars-wp/template-parts/content-single.php on line 70