Automotive Intelligent Speed Adaptation – Friend or Foe?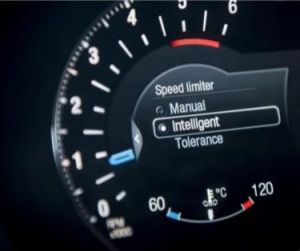 Under new rules agreed by the EU, speed limiting technology is to become mandatory for all new vehicles sold in Europe from 2022 including those in the UK regardless of the Brexit outcome.
The system works using a combination of GPS and digital mapping combined with forward facing cameras that can recognise speed limit signs. The system can be overridden temporarily but would otherwise act to automatically limit engine power if the vehicle was travelling at a speed higher than the current speed limit. Supporters of the technology argue that it will reduce the number of fatalities and injuries on the UK's road network whilst doubters are concerned about the effect of automatic speed control on driver behaviour and the reliability of the technology under all road conditions.
This event will provide an overview of the technology and then explore the benefits and disbenefits from the introduction of this technology from a road safety and driver behaviour perspective.
To attend this event register on Eventbrite via the link below:
https://www.eventbrite.co.uk/e/automotive-intelligent-speed-adaptation-friend-or-foe
Or to register for the live webinar click here:
https://sars.clickmeeting.com/automotive-intelligent-speed-adaptation-will-it-be-friend-or-foe
Please do not register for both.
If you are interested in becoming a member of SaRS or want to know more about becoming Chartered, we've got two free sessions 1530-1700, open to all, members and non-members:
CPD and Chartership Workshop – What it takes to be an Engineer and What is Involved
SaRS Membership – information and application support
To reserve your place in these free workshops register via the EventBrite link above.
Download the poster for more information:
Event CPD/CEng and SaRS Membership 12th Nov
Starts
Tuesday, 12th November 2019 at 6:00pm
Ends
Tuesday, 12th November 2019 at 8:00pm
Venue
WSP, 70 Chancery Lane, WC2A 1AF