Occam Group join SaRS as an Affiliate Organisation
by Jacqueline Ward on Friday, 8th April 2022 at 9:53am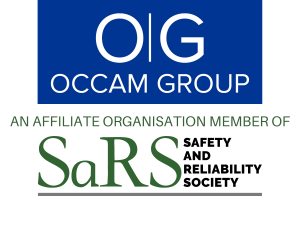 We are pleased to announce that Occam Group Ltd have joined SaRS as an Affiliate Organisation. A warm welcome to Occam Group, an independent privately-owned company delivering expert impartial safety management support and independent audit of complex systems at system, platform and enterprise level.
Nick Yates of Occam Group told us:
'Our team has significant experience in the defence maritime, weapons, land, air and nuclear domains, and also within the civil maritime, critical national infrastructure, automotive, renewable energy and space sectors. We relish the challenges of supporting innovative programmes, ranging from directed energy weapon systems, through to innovative future propulsion technologies and autonomous systems.
As winners of the IET Innovation in Safety award, we know how to work at the cutting edge, to support our customers in the best way possible. The trust our customers place on our team is demonstrated by holding personal Letters of Delegation for safety assurance and appointments as independent experts to national nuclear safety committees.
As an independent company, we can be relied upon to provide impartial support, ensuring that our customers do not face any downstream challenges regarding conflicts of interest.'
SaRS looks forward to working with Occam Group.