Richard Denning becomes President of the Safety and Reliability Society for Three Year Term
by sars on Tuesday, 4th December 2018 at 7:51pm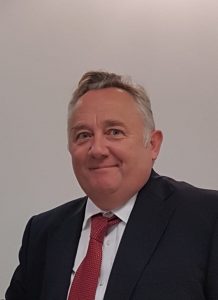 Richard Denning is the Safety and Reliability Society's (SaRS) newly appointed President for 2018-2021. A member of SaRS Council since 2001, and a senior expert on dependability at Defence Equipment and Support (DE&S), Richard has played a key role in developing improvements to the Reliability profession across defence.
Richard commented: "I am pleased to have the opportunity to join the management team of the society and apply my experience to help take the society forward improving it's offering to members, while meeting it's charitable aims of improving Safety and Reliability"
This will be Richard's second term as president of the society, he has also undertaken various other council roles including: Chairman, Financial Director, Editor of the society's journal and Chairman of the Membership committee. He is advocate for the need to increase the skills and knowledge of Safety and Reliability Professionals and of those associated disciplines.
Jacqueline Christodoulou MBE, CEO of the Safety and Reliability said, 'I look forward to working with Richard. He will bring his deep knowledge of the Society along with a strategic view.'