Richard Denning becomes President of the Safety and Reliability Society for Three Year Term
by sars on Tuesday, 21st December 2021 at 7:51am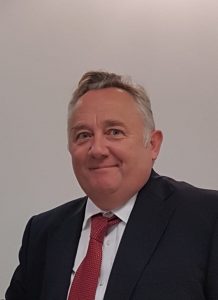 Richard Denning has been appointed the Safety and Reliability Society's (SaRS) President for a further 3 year term 2021-2024. A member of SaRS Council since 2001 and President 2018-2021. He is also a senior expert on dependability at Defence Equipment and Support (DE&S), Richard has played a key role in developing improvements to the Reliability profession across defence.
Richard commented: "I am pleased to be asked to continue my role for a second term, It is really satisfying to be asked and to have the opportunity to continue to work with the dedicated team of volunteers to take the charity forward .Over the last three years we have become a Professional Engineering Institution registering Engineers in our own right and seen record breaking membership growth. The new three years will be an opportunity to consolidate these improvements as we continue to meet SaRS charitable aims of improving Safety and Reliability"
This will be Richard's third term as president of the society, he has also undertaken various other council roles including: Chairman, Financial Director, Editor of the society's journal and Chairman of the Membership committee. He is advocate for the need to increase the skills and knowledge of Safety and Reliability Professionals and of those associated disciplines.
Jacqueline Ward MBE, CEO of the Safety and Reliability said, 'I look forward to continue to work with Richard. He brings his deep knowledge of the Society along with a strategic view.'