Richard Denning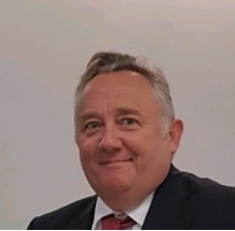 Richard Denning MSc, BEng, CEng, FIMechE, FSaRS
When I was much younger than I am today, I was invited to a SaRS branch meeting which I found was extremely relevant to my job at the time (reliability specialist). When I picked up a programme card, I realised that the whole programme for the year was relevant to me. So I went to the next meeting and was made extremely welcome. Not only was the presentation stimulating, interesting and relevant to me, the networking afterwards was enjoyable and I was made to feel welcome – here were people who spoke the same language and had the same issues.
I was converted and started to look forward to my monthly evening with people who spoke the same language and more important who I was learning from. It was at that point that I started to feel guilty – here I was gaining great CPD at no cost and no real effort while this organisation (SaRS) – which I now realised was a national society – was funding and local volunteers were organising. So too ease my guilt I decided to both join the committee and join the society. After all it would only be a few hours a year planning organising and I could always stand down after a year or so. So I was duly elected on to the committee and some 23 years later I am still there having been Chair for over half of that time.  What do I get from being on this committee? The satisfaction of well-run events which not only interest me, but interest others, too.
"I was made to feel welcome – here were people who spoke the same language and had the same issues…"
At the time I was trying to join the committee SaRS was swamped with organising an international conference – which meant that my application for membership took a rather long time – it takes a fraction of the time today! At one point I was on the phone to the office and the person on the other end of the line, obviously frustrated by this demanding applicant – who assumed that SaRS had a massive office and staff in Manchester (we didn't and don't) – said something like, 'Don't you know this is done mainly by volunteers?' At the time I thought (but I rudely thought it to myself and hope I didn't say it) get some more volunteers then! Anyway in due course I received my MSaRS certificate through the post, purchased a frame and put it on the wall.
That summer I received the standard nomination letter saying, 'We are holding an election for Council members'. The following week I was at the local branch meeting and asked two of the committee members to sponsor me, which they did. As I posted the application form I thought to myself I will probably not get elected, even if I do it is only for 3 years and it's only 4 meetings per year. 22 years later I am still here having spent considerably longer than I originally planned, but I can honestly say that I have enjoyed every year. I have consistently learnt new things not only technical, but some softer skills (working with volunteers is unlike any other environment) and developing new skills. But most of all getting to know some wonderful people, from totally different sectors, and being able to think I have helped to get SaRS to where it is today and where it will be tomorrow.