SaRS welcomes S J Bartlett Ltd as an Affiliate Organisation Member
by Jacqueline Ward on Friday, 30th June 2023 at 11:31am
SaRS is delighted to welcome S J Bartlett Ltd as an Affiliate Organisation Member.
Stephen Bartlett, Managing Director and Principal Systems Assurance Consultant, told us:
'SJ Bartlett Ltd provides systems and safety engineering expertise to clients in the rail, transportation and energy industries. The company was founded in 2020 by Stephen James Bartlett and has a team of internationally renowned experts in their field. The company's main activity consists of engineering assurance, safety and reliability assessment, comprehensive support of engineering services (design, integration, construction, testing & commissioning), and also project management and management systems development. The company has delivered work in the UK, Ireland, the USA and Australia; and further has experience of working in Singapore, Malaysia, New Zealand and Canada.

Examples of recent projects undertaken have been leading the safety assurance management of the new National Train Control Centre in Dublin; leading the RAM and Safety delivery of the Rail Infrastructure Systems package for Cross River Rail in Brisbane; and providing subject matter expertise to the Submarine Delivery Agency for the Ministry of Defence.

One of the driving principles of the company is to ensure that safety is always at the front and centre of project delivery and that the implemented solution ensures safe use, operation and maintenance for every potential user. This means moving away from cookie-cutter approaches to passing through regulatory hurdles and treating each project and client as an individual case with its own specific challenges and requirements.

The company is currently undergoing growth with opportunities across the globe in the rail and energy sectors and we are looking to speak to interested parties who want to help to build a company which sees safety as the number one requirement of any project.

As a new member of the Safety and Reliability Society we are looking to support the interesting work and discussions undertaken by the Society and look forward to meeting many of its exiting members.'
SaRS looks forward to working to SJ Bartlett Ltd.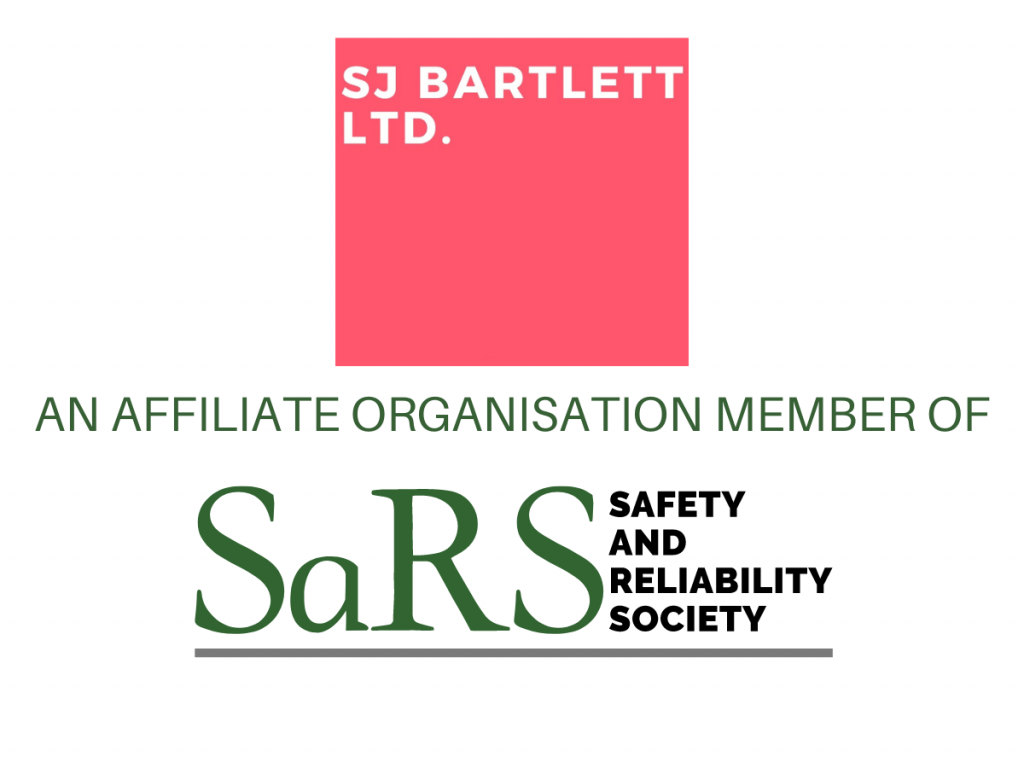 Warning: Use of undefined constant php - assumed 'php' (this will throw an Error in a future version of PHP) in /home/sites/sars.org.uk/public_html/sars/wp-content/themes/sars-wp/template-parts/content-single.php on line 70