TECSA s.r.l join SaRS as Affiliate Organisation Member
by Jacqueline Ward on Thursday, 14th April 2022 at 2:56pm
Safety and Reliability Society are pleased to welcome TECSA s.r.l. to SaRS Affiliate Organisation Membership.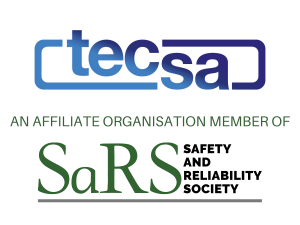 TECSA representative Luca Fiorentini told us:
'TECSA have been operating for years in the fields of safety, industrial risk, environment, fire protection, management systems and forensic engineering, providing technical, legal, process safety and insurance consultancy services and assistance.
We have a wide national and international customer base that ranges from the Oil & Gas, chemical, fine chemistry and pharmaceutical sectors, as well as power, manufacturing and renewable resources, to strategic infrastructures and technology and energy networks.'
You can find out more about TECSA s.r.l here www.tecsasrl.it
If you organisation wished to support SaRS in its charitable aim and join our professional network, please have a look at how to join as an Affiliate Organisation here Join as an Affiliate Organisation