Tom Haskins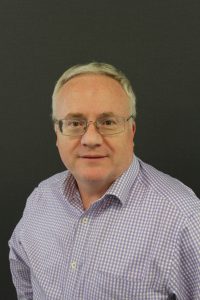 From humble beginnings, Tom commenced his professional life as an electrician before rising to site engineer and then onto construction management. After the Piper Alpha disaster Tom turned his attention to safety engineering, reliability and risk management, by undertaking a post grad course in Aberdeen.
Tom is a capable executive leader and trusted advisor with experience locally and internationally for both private and public enterprises. His career has prepared him to identify, understand and manage the risks associated with major change, whether it is planned or unexpected. Tom's key skill set is in providing assurance and resilience advice and services. He has relevant assurance experience in system safety, reliability availability and maintainability, functional safety, safety assurance, asset integrity.
Tom has worked as a safety engineer, systems engineer, regulator,  safety and system assurance specialist, head of product safety validation and verification, expert witness OHS, Independent safety assessor and certifier, Safety Trainer within Hazardous Industries, Chief Engineer in the oil and gas sector, Technical advisor in the maritime sector, risk specialist, coach and mentor.

His career has spanned all segments of the capability life cycle from needs analysis, capability definition, requirements specification, acquisition, sustainment and disposal.
Tom is an international proactive business developer with a demonstrable track record of success in a consultancy environment in the USA, Canada Europe Asia and now Australia. Since moving to Australia 6yrs ago Tom led the successful application for an interim license from the regulator in safety reaccreditation in one state. A gap analysis of other another states Safety Management System against legislation-resulted in deficiencies in change management and interface coordination. Where he was re-engaged as Technical Advisor to develop, write, and deploy these elements of their Safety Management System  This past year has been brought in by a third state to provide advice on a safety management system framework, human factors and systems engineering.