United Utilities PLC joins SaRS as an Affiliate Organisation Member
by Jacqueline Ward on Friday, 17th June 2022 at 3:03pm
The Safety and Reliability Society are delighted to announce that United Utilities has joined as and Affiliate Organisation member.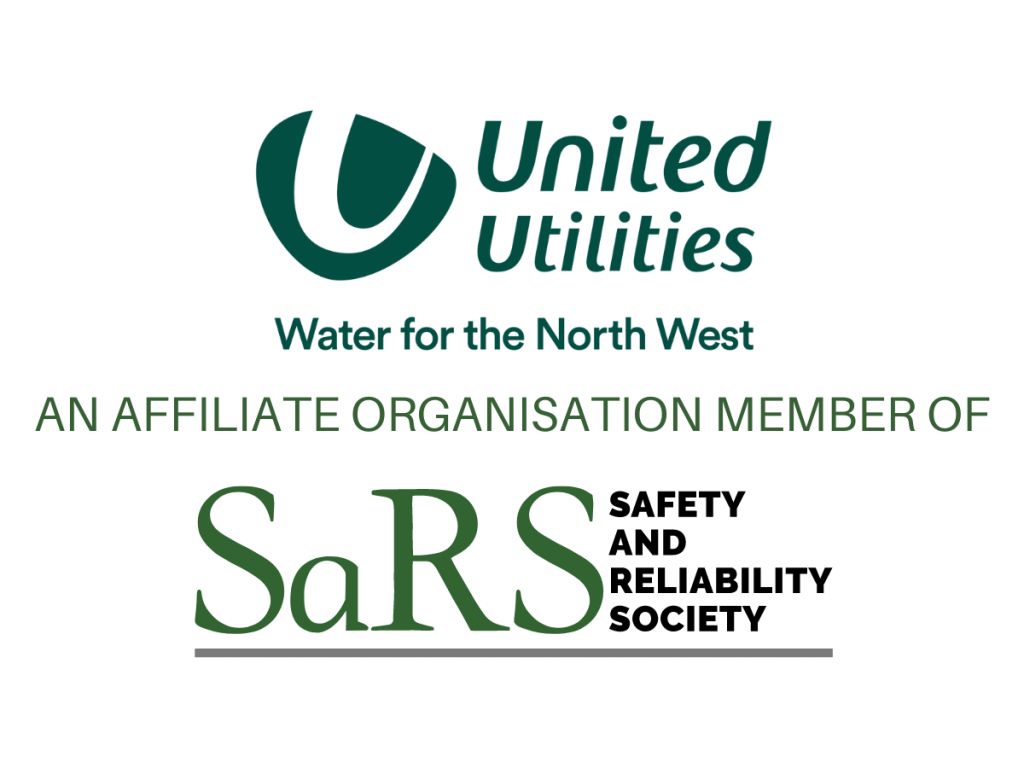 SaRS Chair Andrew Buchan and CEO Jacqueline Ward met with United Utilities Warren Bullough and Philip Lang at their headquarters in Warrington to explore areas of benefit for developing professionalism and best practice.
Philip Lang told SaRS, 'United Utilities is responsible for water and wastewater services in the North West of England. Our purpose is to provide great water and more for the North West.
We deliver 1.8 billion litres of water a day to more than 3 million homes and businesses in the North West, as well as treating all the wastewater which disappears around the U-bend.
Keeping the region flowing relies on a vast behind the scenes operation, involving hundreds of reservoirs, treatment works and pumping stations; thousands of kilometres of water pipes and sewers and a 5,000 strong workforce.'
SaRS looks forward to working with United Utilities to share knowledge and work towards Engineering Council Registration for employees.