Carpe Data: the impact of digitalisation on risk assessment and insurance – co-hosted with the IRM
Thursday, 1st July 2021 at 6:00pm
For a copy of the slides from the webinar please click here.
Effective assessment and mitigation of risk, whether insurable or not, frequently depends on good data, well used. Technological advances mean that the amount of data potentially available has recently exploded and the search is on for the tools and techniques to use it effectively.
This webinar looks at how new technology is changing the way that insurers, and others concerned with the management of risk, collect and utilise data. It discusses how information on front line, operational and engineering risks fit into the broader, anti-silo, approach of enterprise risk management. The webinar provides insight into how organisations today view and manage risk at a strategic, project and operational level, how digital technology is affecting risk management, and provides a broader business context to the work of SaRS and IRM members.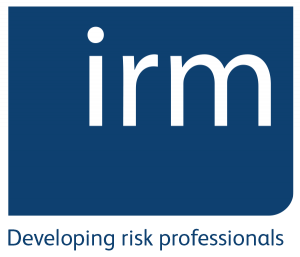 The webinar is presented by:
Clive Thompson, Project Director at Willis Towers Watson (Insurance Broker). Clive is the founding Chair of IRMs Innovation Special Interest Group and past Deputy Chair of IRM. Extensive global experience including stints living and working in Africa and Caribbean but worked on all continents – other than Antarctica!
Mark Boult CFIRM, Director, Boult Consulting Limited. Mark is past Chair of the IRMs Innovation Special Interest Group and the IRM's Technical Committee.  Has lived and worked in Norway, the USA (x2), Hong Kong and Australia (x2), as well as in the UK. Like Clive he has delivered projects in all continents, except Antarctica, and is looking to get the opportunity to do that!